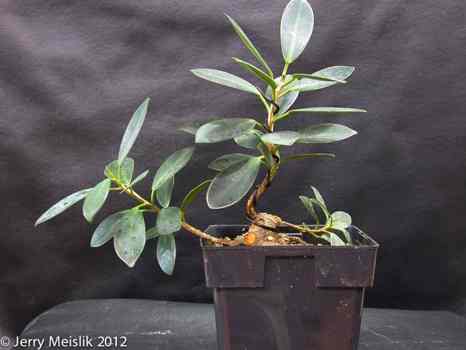 Original plant about 1975
In 1974 I visited David Fukumoto of Fuku-Bonsai at his nursery in Kurtistown, Big Island, Hawaii. You can read more about my visit here.
One of the many plants that David gave me to try growing in my plant room in Montana is was a small seedling Ficus microcarpa, Chinese Banyan. The plant did well in my plant room and grew nicely. From the start I decided to keep it as a small bonsai so I would allow it to grow out but then trimmed it back to keep its small size. The plant did well and had no particular problems.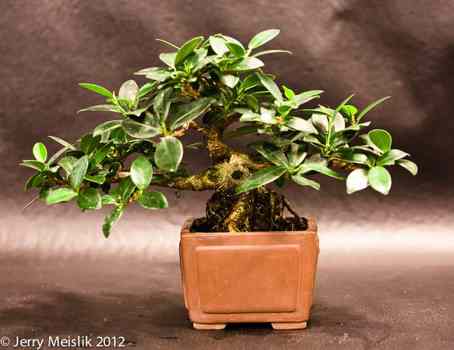 Mother plant in a small pot and trimmed back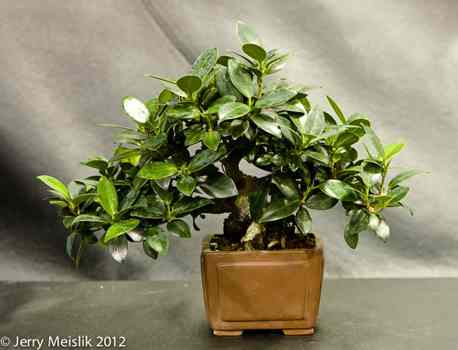 Untrimmed appearance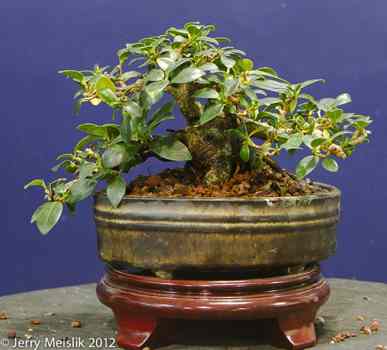 Themother tree, 2012, height is
As you can see from the pictures the plants leaves remained quite small and my nickname for it was Micro Blue, mainly since its leaves were small as well as having a blue surface color. It many ways it reminded me of the roundish leaves of my Rainforest Banyan, also given to me by David in 1974. To see more about this Rainforest Banyan, click here.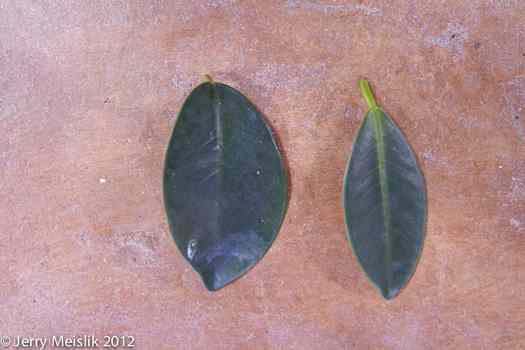 Thick leaved Rainforest microcarpa on left, Micro Blue on right


I call it Micro Blue since it has smaller leaves than my other thicker leaf Microcarpas and it has a blue sheen to the leaves. I initially thought that it was a miniature since the original plant always had small leaves but otherwise grew well and thickened up nicely.

A few years back I took cuttings and allowed them to grow on their own roots and also grafted a small piece onto a normal Ficus microcarpa. I was anxious to see how really dwarf the leaf was when it was not restrained in a small pot and kept trimmed back as a bonsai.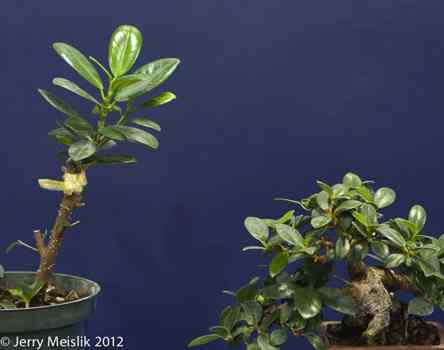 Left, Micro Blue grafted on top - right, mother plant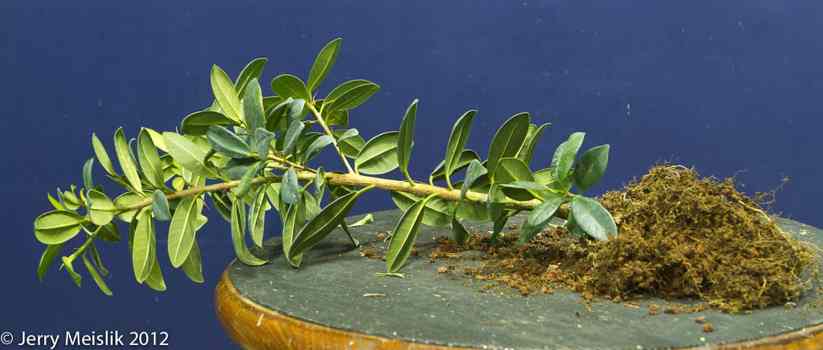 Micro Blue cutting growing on its own roots
Surprise, the plant grew quite well, perhaps not as quickly as a normal microcarpa but well enough. Grafted or growing on its own roots it still retained the blue color and nice leaf shape. However, its size was about twice that when grown un-restrained on its own roots or grafted.
Clearly the Micro Blue cultivar is not a dwarf as far as leaf size is concerned. But it may turn out to be a smaller mature plant.

I believe that this clone can make a very good intermediate sized bonsai and or shohin. Its growth may be too slow for larger trunked material but who knows if it is allowed free
reign in Hawaii it could be a monster??
David Fukumoto will be growing this material to see how well it will do in Hawaii. If it grows well it may be offered as a special offer to members of the Mid-Pacific Bonsai Foundation, MPBF. To learn more about this great organization click here.